JBoss to jeden z najbardziej dynamicznie rozwijających się serwerów aplikacyjnych języka Java i jeden z niewielu dystrybuowanych także na liberalnej licencji z dostępem do źródeł. W wydaniu komercyjnym, platforma JBoss to nie tylko sam serwer, ale także pozostające w ścisłej symbiozie technologie poboczne, narzędzia, szkielety aplikacyjne i biblioteki komponentów pozwalające dostarczać klientowi końcowy produkt o bardzo wysokiej jakości.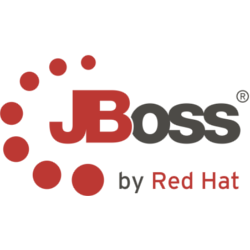 Firma Red Hat, kontynuując filozofię otwartego rozwoju oprogramowania i dostarczania wartości określanych często jako ,,biznesowe'', realizuje i umożliwia doskonalenie umiejętności i pogłębianie wiedzy w ramach certyfikowanych szkoleń JBoss. Ich ukończenie oraz dodatkowe potwierdzenie egzaminem, jest gwarancją opanowania wiedzy i umiejętności które umożliwiają:
Tworzenie nowych aplikacji - przy niższym koszcie i w krótszym czasie
Szybkie usuwanie usterek w istniejących rozwiązaniach
Łatwe implementowanie nowych właściwości oraz utrzymanie istniejących rozwiązań
Szybkie łączenie nowo powstającego rozwiązania z istniejącą infrastrukturą
Kompetencje Trenerów OSEC, po raz kolejny uzyskały uznanie Red Hat. Do szkoleń z administrowania systemami, programowania systemowego i niskopoziomowego dochodzą i te, które dotyczą poziomu tworzenia aplikacji kluczowych dla działania przedsiębiorstw.
Oferta szkoleń z obszaru Application Development, czyli JBoss Middleware wygląda następująco:
Egzaminy Application Development, czyli JBoss Middleware dostępne są w formie Classroom exam, On-site exam bądź Individual Exam (z literką K):
Zapraszamy również na stronę Red Hat Individual Exams, gdzie znajdą Państwo więcej informacji na temat tej formy zdawania egzaminów Red Hat (tzw. KIOSK). W przypadku pytań czy wątpliwości zapraszamy do kontaktu z OSEC