Jeżeli twoim celem na rok 2020 jest podniesienie kwalifikacji z technologii Red Hat, do tego odwołano ci szkolenia stacjonarne, chwilowo masz też już dość gier planszowych, tęsknisz do kontaktu z kolegami z pracy, chciałbyś znowu móc wymieniać z nimi doświadczenia branżowe - to na pewno powinieneś rozważyć zakup szkolenia wirtualnego Red Hat i oddanie się nauce zdalnej.
Teraz, dodatkowo, Ciebie i Twego Szefa ucieszy informacja, że do 29 maja 2020 (zamówienie i płatność do 28.05.2020) obowiązuje upust w wysokości -15% na zakup szkoleń wirtualnych - Red Hat Virtual Trainings, tzw. RHVT.
Szkolenie wirtualne Red Hat® jest to szkolenie w czasie rzeczywistym prowadzone przez certyfikowanych instruktorów Red Hat w interaktywnym środowisku wirtualnym na żywo. Oferuje te same znane i szanowane w branży treści i praktyczne laboratoria, co odpowiednie kursy w klasie, w tym wirtualne maszyny laboratoryjne, w których działają rzeczywiste produkty. Szkolenie wirtualne jest elastycznym rozwiązaniem dla firm i osób, które pozwala szkolić się bez zbędnego przemieszczania się i bezpośrednich kontaktów międzyludzkich.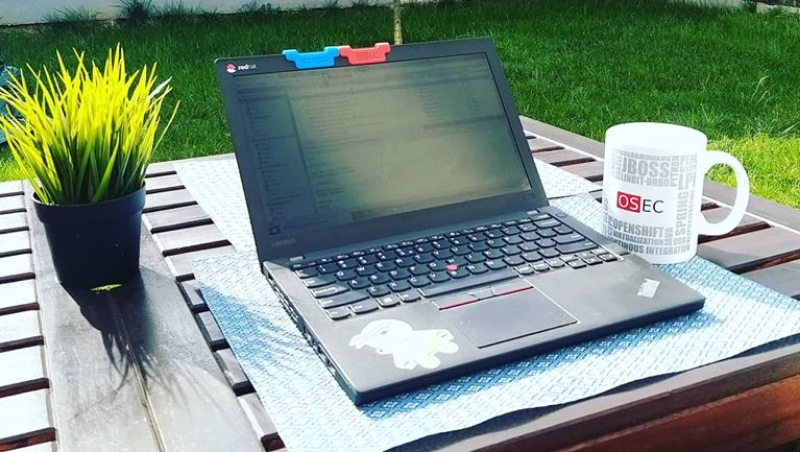 Potrzebujesz więcej informacji o Red Hat Virtual Trainings - zajrzyj na stronę https://osec.pl/szkolenia-wirtualne-red-hat
Zaplanowane (bądź gwarantowane) szkolenia wirtualne Red Hat po polsku:
od 6.04.2020:
od 14.04.2020:
od 20.04.2020:
od 21.04.2020:
od 27.04.2020:
od 04.05.2020:
od 05.05.2020:
od 11.05.2020:
od 12.05
od 18.05.2020:
od 19.05.2020:
od 25.05.2020:
od 26.05.2020:
Jeśli interesuje się jedno z powyższych szkoleń - skontaktuj się z OSEC i kup szkolenie wirtualne Red Hat (Red Hat Virtual Training) o 15% taniej.
Zadzwoń lub napisz do Działu handlowego:
Tel. 228619604
Email - osec@osec.pl
Zapraszamy:)